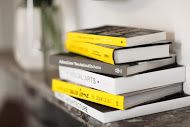 At Ray White Broadbeach we take an energetic, fresh and professional approach to the management of your investment. Superior service and superior results are only achievable when you have a superior team working on your behalf.
Ray White Broadbeach is one of the largest, most successful and innovative offices within the entire Ray White International agency network. It is a position of which we are proud and one which is a direct reflection of our commitment to excellence. We are acutely aware that our success is exclusively linked to our performance as a superior property management team to our large residential and commercial client base.
Our management team comprises a group of highly skilled professionals who are well supported by our agency's large administrative framework and a select group of trusted tradespeople. We have developed and successfully implemented a highly effective and accountable management system which allows us to confidently and competently oversee your property.
We understand that management extends beyond the collection of rents and the subsequent distribution of funds to you. It involves the day-to-day upkeep of your property, the identification and commissioning of preventative maintenance strategies, an ability to deploy quick-response teams in times of crises and an ability to negotiate with tenants to your ultimate advantage. Ray White Broadbeach has the capacity and commitment to implement these strategies and the experience to ensure the protection and growth of your investment.
To learn more about how Ray White Broadbeach can manage your investment on a permanent basis please contact our Business Development Team at our office on 07 5553 1100.
Click here to read our Exclusive Ray White Broadbeach Service Guarantee.
Click here to download a copy of a Property Management prospectus.
To received a free Rental Appraisal please click here.