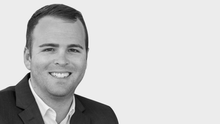 Licensed Real Estate Agent
Troy Fitzgerald knows the Gold Coast beachside suburbs better than anyone else. As a resident of Burleigh Heads and regular to the many businesses and beaches locals enjoy, Troy knows that buying and selling a home is one of the biggest decisions anyone can make and that it can be a highly emotional process.
Starting from the bottom has given Troy a comprehensive understanding of every facet in relation to a property sales transaction, and has allowed him to develop an ability to bring a deal together for his clients, in a way that few agents can.
His boundless energy and enthusiasm means Troy sets out to make sure that each and every one of his clients enjoy the best possible service when they appoint him to sell their most valuable asset.
Because of this, he thrives under pressure and is perfectly equipped to deal with any challenge in front of him, ensuring his clients' sales experience is stress free, informative, enjoyable and ultimately rewarding.
Agent Reviews
Paul & Annette

We were extremely happy with Troy and the service he provided. I received a call out of the blue from Troy who I'd first met for the only time several months earlier at an open home inspection. The fact that we'd had one conversation and he'd kept us on his radar all that time amazed me. If he hadn't done this we would have missed the exact home we'd been looking for over a period of 6 months. Troy deserved the sale and was always helpful along the way. Thanks Troy, much appreciated.