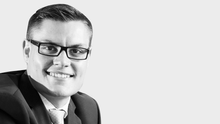 Licensed Real Estate Agent
Real estate agents today are noticeably different from the agents of a decade ago.
For the most part many successful agents today are significantly younger, more skilled,
have greater energy, optimism and possess the intrinsic motivation to become highly successful.
Tiger Malan is the epitome of the aforementioned. He is a leading member of the
Gold Coast's young, dynamic and successful estate agents.
But, Tiger understood his success was not a given. It was not his rite of passage because
he was part of a very successful family owned business.It had to be earned via hard work, long hours of
honing his skills of negotiation, relentless follow up and qualification of buyers coupled with
world class service and dedication to his sellers. Tiger has earned his reputation as an expert in
his field.
Tiger has said, "The sum of my experiences allow me to take client care and open
communication to a whole new level. For me, no longer are today's best practices the norm
as I set out to create new benchmarks in client satisfaction and sales prices."
If you are looking to gain that competitive edge over your competition, the advantage that could
translate into thousands of dollars more for your property then you cant go past Tiger Malan.
Agent Reviews
Cathie Cause - 14 Dawn Parade, Miami

Tiger Malan is a young professional and a thorough gentleman at all times. The first contact the family had made with Tiger last year was seeking information regarding our mother's home. Several real estate agents were contacted however, Tiger was the only agent who assisted. This was a major attribute in selecting Tiger this year to be appointed as the real estate agent for the selling of our mother's home. From our first meeting, Tiger - apart from being highly professional in appearance - was punctual, listened and understood the family's needs. He thoroughly explained the course of action to take and the marketing plan. Tiger and his Executive Assistant, Ellesha, regularly kept me informed with both written and verbal reports. They followed up with all visitors to the property and his reports clearly summarised the outcome. Any input that I presented was always listened to and acted upon and Tiger was always contactable. The auction was well attended due to Tiger's marketing and was held in a true professional manner with a large team from Ray White attending. It was a successful outcome and Tiger was a true professional to both myself as seller and to the excited new buyers. Thank you Tiger for having this empathy. I would highly recommend Tiger to anyone wishing to sell or purchase property.