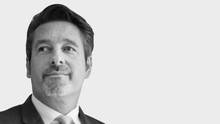 Sales & Marketing Consultant
Stuart is one of the Gold Coast's fastest growing agents. After just four years in real estate, he was named an Elite Performer putting him among the top 2 per cent of Ray White agents internationally.
Combining impressive negotiating skills with extensive local knowledge and a focus on customer service, Stuart has proven to be a powerful force in Gold Coast real estate.
Handpicking his support team, Stuart understands that selling a home is often one of the biggest decisions a family makes. When entrusted with that responsibility, Stuart and his team will leave no stone unturned to achieve premium results.
A long-time local, Stuart and his family have lived on the Gold Coast for 30 years.
Agent Reviews
Michael & Trace- 100 Campbell St, Bundall, QLD 4217

Stuart is a very professional agent and he worked very hard to achieve our sale. While it wasn't the original price we had hoped I believed Stuart, in tough market conditions, was able to present an offer that I was happy with. I would recommend Stuart and should I ever decide to sell in the future I would use Stuart again.
Brett & Melanie Evans- 110/40 Cotlew Street East, Southport

Stuart was punctual at all meetings and provided feedback that was factual and beneficial to selling our house. He accommodated our needs when it came to organising showing times and was able to get the price we wanted.
Home Owner- Sorrento

We found Stuart to be direct, honest, concise in his appraisal and very easy to work with. We would have no hesitation in recommending Stuart to anybody buying or selling a house.
Rick & Katie Brennan- 1/49 Palm Avenue, Surfers Paradise

Then look no further than Stuart Reeder. Stuart is nothing but professional, extremely customer focused, prompt with all communication & goes above & beyond to get results! He provides guidance throughout the whole sale process & makes what can be a very stressful time as simple as possible. We would highly recommend Stuart if your looking for real results.
Andrew & Betty McCallum- 39 Kalimna Drive, Broadbeach Waters

We would like to thank you and your team for all your hard work. This has been a difficult time for our family and you have helped to make it much easier on everyone.
Mario Volarevic and Joseph and Claire Akacich

We used Stuart Reeder to market our properties with little knowledge of his past performance, this decision was made on gut instinct. We could not be happier with the job he has done to date and we will definitely be using him for future development sales
Geoff & Dianne Lanham

Please convey our thanks and appreciation to Stuart Reeder for his handling of the sale of our property at Robina. His attention to detail and professionalism resulted in a sale price not only above our expectations, but in a period of three days. We would have no hesitation in recommending Stuart to any one wishing a satisfactory result in the sale of their property.
Brenden Davis- Highland Park

Hi Stuart and Amanda, Just a quick note to say thank you and express my gratitude for your professional and impeccable work : - I highly recommend Stuart Reeder and his team to be the agent to sell your property. His professionalism and knowledge within the market place is unparalleled. Stuart identified premium buyers for my property in the first instance, and created healthy competition within those potential buyers. With his very strong and calculating negotiation skills, Stuart acted swiftly to deliver a signed contract within 48 hours of the first open home, and further delivering a fantastic result which exceeded my expectations by tens of thousands of dollars. I'm also very grateful to Stuart and Amanda for displaying the highest level of courtesy and respect to my tenants by limiting the intrusion into their household, and easing them through a time of uncertainty. You will enjoy first class service and optimum results from Stuart and his team, and you will find his commission to be very competitive in comparison to industry standard. I personally look forward to conducting further business with Stuart into the future.
Phillip and Angela

Stuart approached us 12 months before we decided to place our property on the market and during this time was always friendly and helpful without being at all pushy. When we did decide to sell he again was very professional and helpful in his approach. His timing and knowledge of the market enabled us to sell our home quickly with a good result. I would recommend Stuart to anyone wishing to sell their property
Doug and Gail

Gail and I wish to say a big thank you to both you and Stuart for the great job you did finding buyers at a good and fair price for our two properties. The overall marketing costs were relatively low yet both properties sold very quickly once on the market at prices higher than we were expecting. You both kept us well informed on results of inspections and possible buyers. Overall it was a very positive experience. Happy to recommend you both to others.
Jess and Jason O'Regan- 39/63 'The Moorings' Surfers Paradise

We could not be happier with the service and professionalism that Stuart provided us with during the sale of our apartment. Stuart went over and above his job to make sure that we received a great outcome. Stuart sold our apartment in 4 days! His team were efficient and punctual throughout the entire process. Thank you to Stuart and his team at Ray White Broadbeach for making the sale of our apartment seamless and stress free.
Professor Nathan Efron AC- 57/40 Cotlew Street East

Stuart Reeder ran an effective campaign for the sale of our house in a difficult housing market. He has a very pleasant demeanor and an engaging manner that I am sure is endearing to prospective buyers. Stuart kept us fully informed right throughout the campaign with regular e-mail and telephone call updates. We ended up getting a fair price for our house, and we are happy with that. Thanks Stuart!
Todd and Debbie Rose- 35 Forster Avenue, Sorrento

Our agent was extremely professional and did a great job of getting us a very good price for our property in under 2 weeks! He was very easy to deal with and we would not hesitate to recommend him to anyone looking to sell.
John and Alicia Teys

Stuart,many thanks for your and Amanda's contribution to the sale of our home.The transition from our home of 38 years was made a lot easier thanks to your professionalism,understanding and empathy of our situation.I would have no hesitation in recommending you to any of our friends with real estate requirements .
Angus & Alwyn Murray- 67/40 Cotlew Street East

Stuart Reeder was for us the absolute epitome of an amazing Real Estate Agent. From the beginning of our association - an encounter at an open home to the sale of our house he was Professional in every aspect - caring for our needs as a seller being sensitive to a marketing strategy that suited us, so impeccably honest in all our journey as to have keys and responsibility of our property while we were away and marketing it at this time resulting in a contract that fulfilled all our requirements. Stuarts integrity is 2nd to none and we simply say "thank you." Stuart would certainly be our choice of Agent for the future.
Luke Blakey- 15 Thornton Street, Surfers Paradise

I have no hesitation in recommending Stuart Reeder to anyone looking to buy or sell their home. Stuart understood that it was an emotional decision to sell my home at auction, and was genuinely caring and respectful in all dealings. The marketing campaign was highly successful in achieving maximum exposure and interest as well as obtaining the best possible price for my property. I was extremely impressed by the consistently high level of service Stuart and his team provided throughout the campaign. His level of communication was fantastic, keeping me updated on all offers and providing me a weekly report. I feel I definitely made the right choice when choosing Stuart as my agent and I am confident everyone who has dealt with him would agree.
Sue and Matt Emeny- 21 Maxwell Drive, Southport

From the moment we chose Stuart to sell our investment property, the stress of selling was taken away. We found Stuart to be very professional, confident and proactive agent. He also recommended some tradespeople who did a great job at a reasonable cost. We were really happy with the way Stuart marketed our property, and believe he achieved the best possible sale price. We have no problem recommending him in the future.
Garth and Ann Harris

Stuart Reeder did a fabulous job in selling our house in Surfers Waters Estate in Southport. He was able to get for us the money we were looking for and went beyond the call of duty to ensure the settlement was carried out in a timely and efficient manner. We can certainly recommend Stuart and the team to any potential sellers who are looking for expertise in this difficult market.
Tori Hipperson- Seller of 24 Mcilwraith St, Sorrento

Stuart and his team are dedicated professionals and ticked all the boxes when it came to selling my property. He ensured there was always strong communication and marketing resulting in a successful sale! I will definitely be letting him sell my next house.
Kerry Partridge & Joanne Porter

We would like to take this opportunity to thank you for selling our property so quickly. You said you could do it in 30 days and that is what you achieved. Well done! At all times you and your team were professional, courteous and worked hard to achieve the best outcome for us. You were well organized, communicated regularly and committed to creating a "win" for all involved. Our home was marketed well and your local knowledge and your positive attitude was refreshing. Thank you for making the negotiation process a very pleasant experience for us.
Darren & Tammie Albert

Stuart is an absolute pleasure to work with. Stuart always goes above and beyond and we can't talk highly enough about how exceptional his service continues to be. He kept us up to date daily on all offers and feedback and gave us a written weekly report on progress. Stuart is the consummate professional.
Fiona & Bryan Marsh

It is with great pleasure that we take the time to write and thank you for the excellent manner in which you conducted the recent sale of our house. We were very impressed with your level professionalism and communication throughout the whole process from start to finish. We appreciated that you took into consideration our family needs and bought us a quick and easy sale, without any stress which is usually associated with selling a house. We think that you were by far the best agent in the area to sell our property and we would not hesitate to use you again.
Jessie & Ellie Phillips

We would like to thank Stuart Reeder and his team for a smooth, professional and successful sale of our home. From the beginning and throughout the campaign we have appreciated your great communication, advice and professionalism. On Auction day, we were made to feel at ease and were extremely happy with the result. We would not hesitate in using your services again in the future.
John Hutchins

Dealing with Stuart Reeder has been a great success. I have sold two properties this year through Stuart and he has delivered on every representation made, which, in my opinion, is rare in his industry.
Alan & Irene Hart- 41 Platypus Ave, Sorrento

I would like to take this time to formally thank you for your friendly, honest and professional service in selling our home in the very short period of just 7 days. The experience of selling our home was made all the less stressful through your fantastic communication, as you always kept us informed with feedback and updates every step of the way. We made a great choice in real estate agents when we chose you and felt very confident that you would get us the best possible price for our property. Both Irene and I have no hesitation in recommending you to any prospective buyer or sellers.
Maurie Goffman- Surfers Waters, Cotlew Street East

Stuart Reeder is a real estate person with a difference. Stuart was totally honest and reliable throughout the sale and negotiation of my home. It was the second time dealing with Stuart and my many thanks to him for his professional help.
Caroline & Garry Witt

It was tremendously reassuring from the outset that the sale of our house was in the capable and ethical hands of Stuart Reeder. Stuart is the consummate professional, backed up by a very helpful team. Stuart stayed in constant communication and contact with us during the whole process, even after the sale was completed. We can't thank you enough Stuart for your professionalism, expertise, and hard work. We would have no hesitation in entrusting Stuart with any future Real Estate dealings and highly recommend him and his team.
Sarah Staerk

We engaged Stuart to sell our home very dear to our hearts, at an emotionally traumatic time in our lives. Stuart and his team provided well-researched, broad and local market advice, as well as the utmost professional and caring manner throughout the entire process. No stone was left unurned to get the highest possible price for our property. With Stuart, you get what you see, calm, genuine advice, a predictable outcome, and a smooth process along the way. Stuart is a clear stand-out in his intustry!
Roger & Eileen Hellewell

Just a note to tell you what an incredible agent we think you are, and what an amazing job you and your staff did recently selling our home at Auction. The exposure our home received via your marketing plan was second to none. Your professionalism is beyond reproach, we award you 10/10 for the following: Honesty, reliability, punctuality, presentation, always returning phone calls, and nothing seems to be a bother. Your aim is to have happy sellers and happy buyers... a perfect recipe. With our sale this certainly seemed to be the case. Please feel free to have any prospective client in the future contact us regarding our experience with Ray White and yourself. Many thanks.
Janelle Watson-Evans

We would highly recommend Stuart Reeder as an honest, dependable and personable representative to get your property sold. We were appreciative of his always friendly yet professional manner throughout the selling process, which was a rapid six days. Thank you to Stuart and his friendly team at Ray White! Janelle Watson-Evans Bette Watson
David A Evans

I had the fortune of being involved at a personal level with Stuart recently when my elderly parents Peg and Frank appointed Stuart to market and sell their Broadbeach Waters property. During the marketing and advertising period, Stuart and his team conducted themselves with high levels of respect, integrity and professionalism. His presale representations to my parents about the range of an expected sale price proved to be accurate and his expertise presented itself during the campaign when he obtained what I and my parents considered to be a sales price that was representative of the market. As a practising solicitor on the Gold Coast, I have had much contact with real estate agents over the last 20 years. In my experience, Stuart stands out as one of the most professional and effective sales agents in the industry with whom I have had dealings.