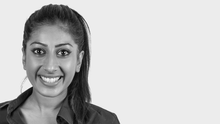 Property Manager / Team Leader
Lynette has been in Real Estate since 2013 after studying Real Estate and Property in Griffith University. Since her career started in Real Estate she has progressed to a Senior Property Manager with 2 others in her team of 3.
Lynette has been passionate about Real Estate from a young age and therefore strives to provide the best service she can to her clients. Having bought property of her own, she understands the pressures and stress that comes from owning property and making sure everything is done correctly and that the property is managed correctly and as efficiently as possible.
Agent Reviews
Sandy Zillman

My experience with Brett who originally signed my property on for a rental was easy, professional and obliging. From that day on Lynette Sharma looked after the everyday activity with my property and was brilliant. Lynette was always efficient, on time and acted with complete integrity. I never had to question any of her procedures and always felt my property was in the best hands. If I choose to rent it again, I have no hesitation to contact Lynette again. It has been an joy to do business with her.