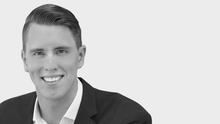 Sales & Marketing Consultant
Jamie's customers often comment on his enthusiasm and drive when dealing with their most important asset. He understands how vital integrity and transparency are to all strong relationships – with this in mind, Jamie demonstrates these essential qualities allowing him to become a property advisor you can rely on – a trusted source for life.
His background in the business sector of frontline sales has given him an understanding of the sales and buying cycle. He applies this vital knowledge with empathy to his dealings with clients who are selling their most valued asset – their home.
Results driven – Jamie sets out to consistently exceed the expectations of his customers by providing a start to finish (full circle) service.
Backed by the Gold Coast's most progressive Ray White office, Jamie is equipped and qualified to provide comprehensive market advice and provide a seamless experience for his client's when selling their home.
Satisfied customers and strong referrals are the best form of business.
Jamie's whole life has been structured around challenges and achievements. Having represented NZ and Australia in alpine snow ski racing, Jamie understands the level of discipline, structure and focus required to achieve a premium result and applies this to his real estate career and everyday life.
Agent Reviews
John Richer

Jamie and Tiger Malan creative thinking, expertise, positive can-do attitude and drive as professionals made them an absolute pleasure to deal with. They both delivered a great result in the selling of the unit, went above and beyond in providing exceptional service and support, and showed genuine integrity and respect as agents. Jamie is enthusiastic, personable and a great negotiator. His strengths in staying across issues, pro-actively offering solutions and ideas and being adept at all aspects of communication made for the sale a worry free exercise. Recommend both Jamie and Tiger to all..