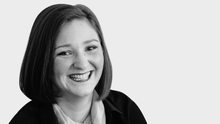 Property Management / New Business
Erin Ridley began her career 9 years ago for a real estate office in Helensvale. In that time she has been in many roles including, Reception, Property Management Assistant, Property Manager and now Business Development.
In January 2011 Erin joined our team as Property Manager, and has taken the next step in her career to become a Business Development Consultant.
Erin's clients appreciate her meticulous attention to detail, professional outlook and friendly manner. She is an excellent communicator and understands that every client has their own unique set of circumstances.
Erin enjoys networking to build key customer relationships while maintaining an extensive knowledge of current market conditions; and in so doing creating value for her clients regarding their Property Management needs.
Agent Reviews
R & W Ellis

Nothing was too much trouble! - ". . .It is not always easy to find a Property manager that meets the needs of an owner of an investment property but we found that nothing was too much trouble for you and you would go out of your way to satisfy our requests, we found you to be easily accessible and even on your days off we could contact you by phone and leave a message. . ."